Bar Raketa's form, and appearance is derived from American roadside architecture and Sovjet era design. It's exterior reflects on commercialisation of public space, the small bar inside offers space for an intimate encounter. The artists serve wodka and gherkins.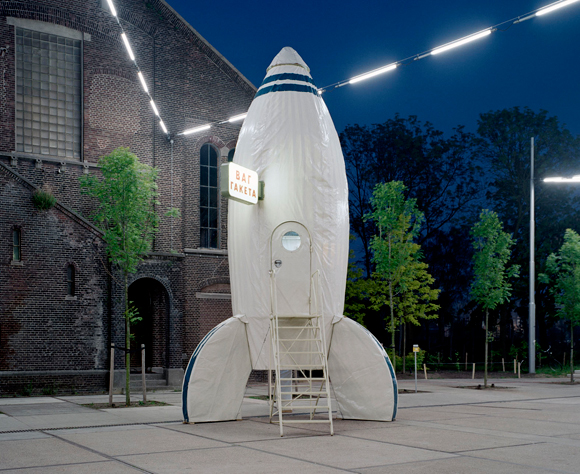 Kunstvlaai, Artpie (Amsterdam, 2004)
Bar Raketa was fist shown in 2001 at the Crossing Border Festival (Amsterdam, NL). Later the work was shown at a number of exhibitions, a.o. Parasite Paradise (SKOR, Utrecht NL, 2003), Utopie van de Periferie (Aalst B, 2003), Trailerpark (Kunstfort Vijfhuizen NL, 2009) and in the wetlands of the river Maas (Venlo NL, 2004).