LICHTKLUB is a project in which we invite groups of people to work with us on moving images for video's, in which tube-light plays an important role. The latest episode was shot in one day at the gym of the ECL Lyceum in Haarlem (NL).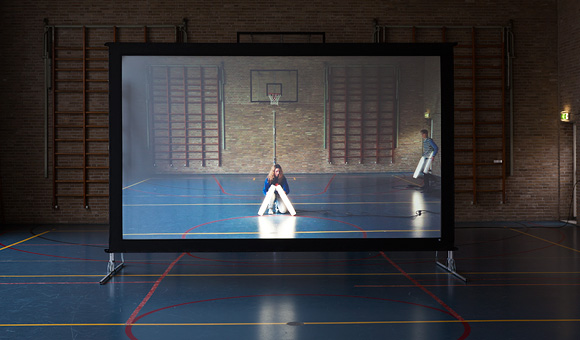 Groups of students created, rehearsed and directed scenes in 50 min. workshops. The original film music is by Sjors Mans, one of the participating students. LICHTKLUB ECL is made in collaboration with Vide LAB (education dept. Nieuwe Vide artspace, Haarlem), and can be viewed online at Vimeo.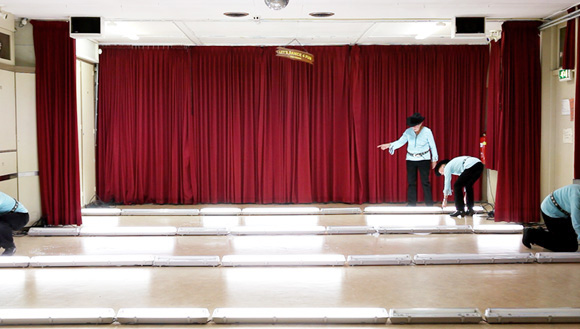 The above screenshot is from an earlier LICHKLUB, made with the clubs of Speeltuinvereniging Wiltzangh, Amsterdam.